I want to add some new benchmarks of a dedicated Server, to compare with the cloud instances' power.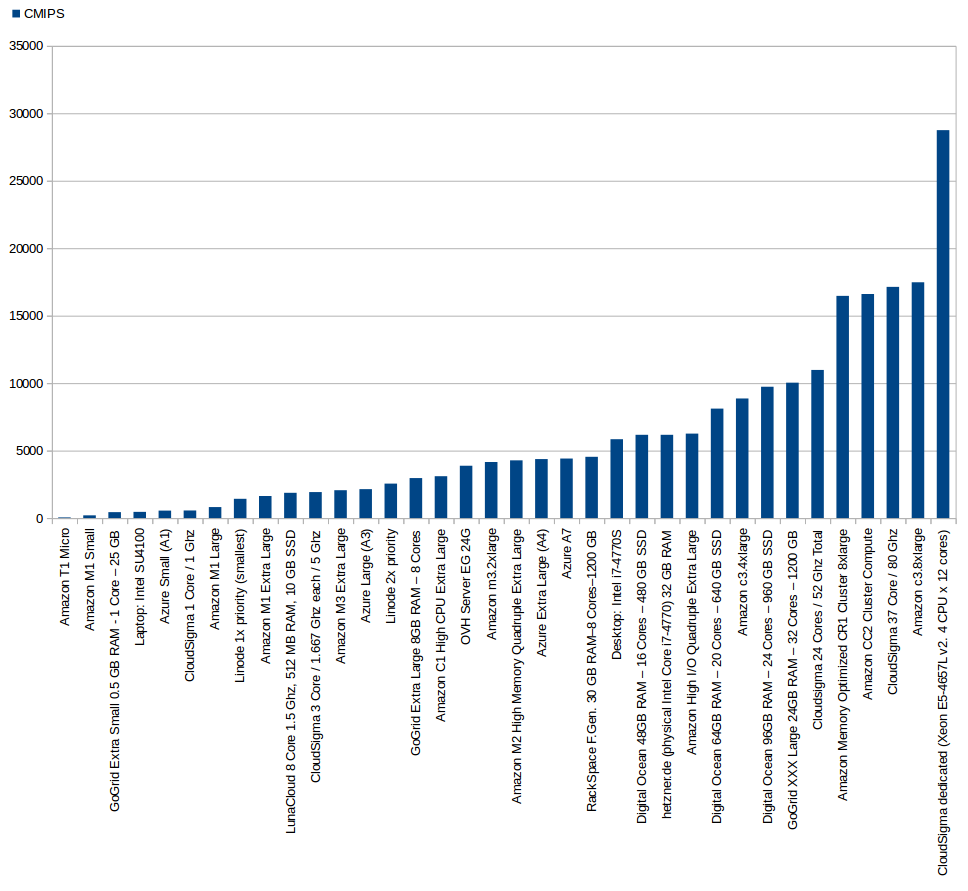 Thanks to my friends at CloudSigma that were so kind to invite me to their offices, and provided me with everything I needed and gave me total access to this powerful server for the tests.
The Server is a four CPU Intel Xeon, concretely the CPUs are the new Intel® Xeon® Processor E5-4657L v2 (30M Cache, 2.40 GHz) , released on the first Quarter of 2014.
This CPU has 12 core (#24 Threads), and performs from 2.4 Ghz to 2.9 Ghz with the Turbo, and has 30 MB of Intel Smart Cache and Max TDP is only 115W.
So this Server has a total of 12 core x 4 CPUs = 48 cores.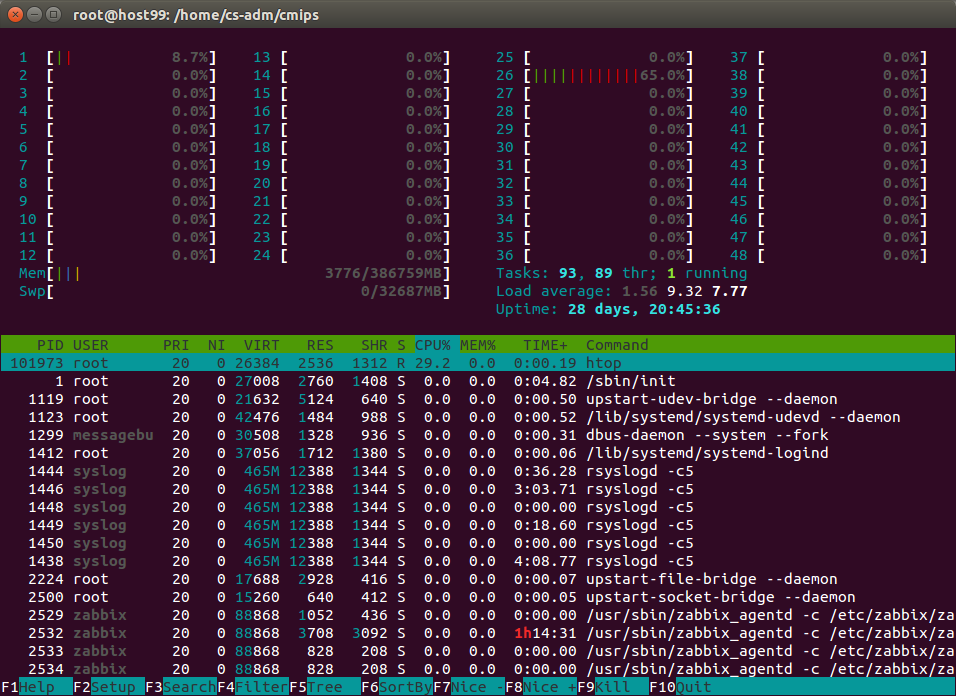 The Server was equipped with 384 GB of RAM, SSD disks and fibre cards, and I analyzed more performance aspects, but this is irrelevant for the CPU speed tests presented here.
In the several tests this Server achieved the astonishing score of 28,753 CMIPS, and the tests took 34.7779 seconds, smashing the previous records.
This is the best score achieved so far, and the most powerful dedicated Server evaluated to the date. Comparing the CMIPS score, it is much much more powerful than the Amazon cluster instance c3.8xlarge, the most powerful instance tested to the date. And it doesn't require any special cluster's kernel.
If you have a main Master MySql Server or other CPU hungry service you would probably want to have one of these as dedicated Server, and having your FrontEnd Servers in the Cloud, as instances, auto-scaling, connecting to this beast in an hybrid configuration.